Dai An Company
Mechanical - Thermal - Electrical Equipment
With over 15 years of experience for national projects
CONTACT NOW
Quality assurance
& meet the highest requirements
SEE MORE

Fast & Reliable Residental
For the world's top brands
100% Satisfaction Guarantee With Everything We Do!
SEE MORE
WELCOME!
We are here to fulfill your needs
With more than 15 years of experience for Japanese projects in Vietnam, our company ensures the highest quality & meets the highest requirements in order to bring satisfaction to customers.
---
24/7 SERVICE,
SUPPORT ALL CUSTOMERS
Please contact us immediately
for survey and solution
PROFESSIONAL SERVICE
15 YEARS OF EXPERIENCE
We guarantee quality & responsiveness
highest requirement
RECEIVE SURVEY & HANDLING
SOLUTIONS
Commitment to provide customers
with the best overall products & services
Customer comments
Trusted by our customers for many years - we always ensure the quality, cost & work schedule to bring satisfaction to customers.
---
Through 2 years of cooperation, we completely believe in the quality and services of the company. With that belief, we consider Dai An a reliable partner and guarantee good service for many projects.
Our company has had the opportunity to work with Dai An no less than 3 times. The reason I feel confident in Dai An is because of his trustworthiness. Hopefully, Dai An will continue to grow stronger in the coming years.
We hope Dai An to develop all their abilities in order to improve quality and service. Creating more customer confidence, customer confidence will help your business more sustainable.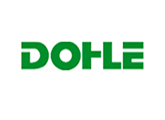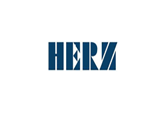 Survey Request – Quotation!
We always innovate and improve the working environment, train and upgrade our expertise and skills to maximize the creativity & working ability of our staff, in order to bring service solutions. the most optimal for customers.